Newspaper Distribution Bags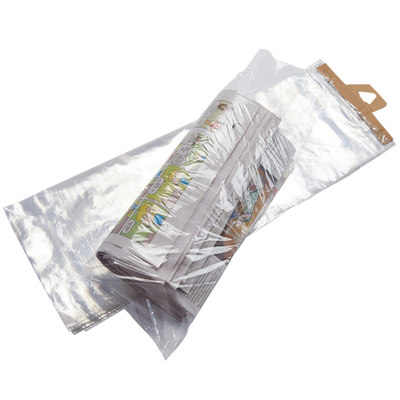 Newspaper Bags for delivering your newspapers clean and dry. Packed 2,000 per case with 100 bags per cardboard header.
Choose from two types of newspaper bags:
High-density (HD) material, printed with a suffocation warning, with hang holes. High density poly is more of a foggy and noisy plastic.
Low-density material, non-printed, without hang holes. Low density poly has much higher clarity than HD.
High-density bags come printed w/ suffocation warning & w/ hang holes.
Low-density (clarity) bags are non-printed and without hang holes.
Loading.....
No products are currently available in this category.