Specialty Disposal Bags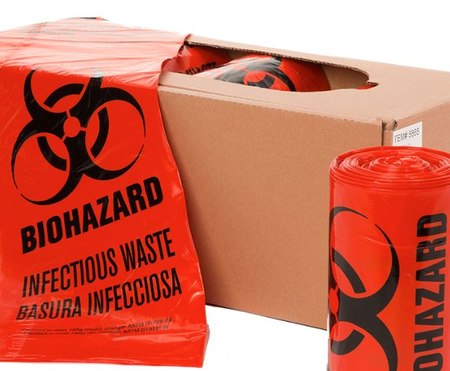 Special use waste and transport bags for safe collection, transport and disposal of hazardous materials. Biohazard Healthcare Liners (for infectious waste) and Asbestos Hazard Bags (for asbestos contaminated materials).
Biohazard Healthcare Liners are Red colored bags, printed, and are used in the medical industry.
Asbestos Hazard Bags are heavy duty bags for construction sites where asbestos contaminated materials are required to go in special marked bags.
Loading.....
No products are currently available in this category.