Red Biohazard Healthcare Liners for Infectious Waste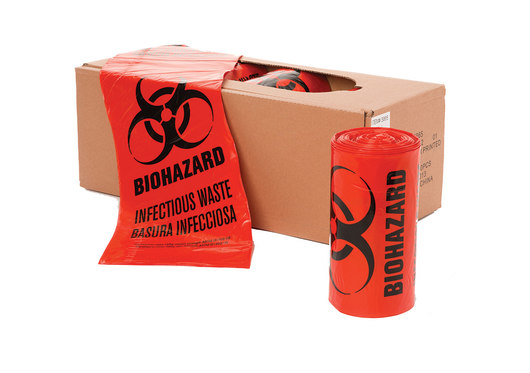 Red healthcare liners with a pre-printed biohazard symbol for transport of medical infectious waste. Used by hospitals and other medical facilities. These Bio-hazard Infectious Waste Liners are certified to exceed 480 grams tear resistance (ASTM D1922) and 165 grams impact resistance (ASTM D1709) required by D.O.T. Reg. 173.197 for the transportation of medical waste.
100% Recyclable. Red bag. Biohazard symbol.
Packed in convenient and easy to use dispenser boxes!
For reclosable bio-waste bags, see our Red Ziplock Biohazard Waste Bags
Loading.....
No products are currently available in this category.