Asbestos Hazard Bags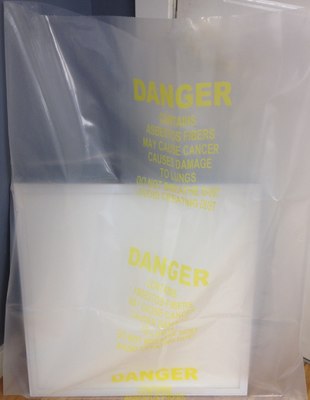 Asbestos Hazard Bags are used to transport and dispose of asbestos-contaminated materials. Clear Asbestos Hazard Bags come pre-printed with an asbestos warning message (message is printed in yellow color). Bags are made from super strong 6 mil material. Asbestos Hazard Bags are for construction sites where asbestos contaminated materials are required to go in special marked bags.
Meets OSHA standard 1910.1001 for asbestos removal.
Super strong bag for heavy asbestos waste.
In stock, ships out right away.
Loading.....
No products are currently available in this category.