Ziplock Bags with 25% PCR Materials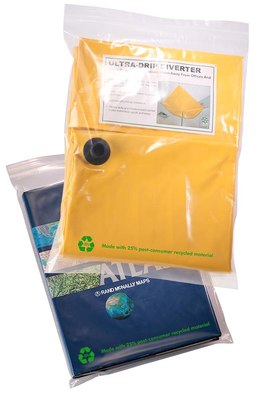 In our effort to offer more sustainable bag products, we now offer our popular size reclosable zip lock bags in a blend of Low Density Polyethylene and 25% Post Consumer Recycled Material. These bags are available in clear 2Mil and 4Mil thicknesses and are printed in green ink with a standard PCR recycle message. Produced in a side weld construction, the bags also feature a secure single track zipper closure, with pinched side welds at the two ends of the zip. The hammer sealed zipper adds strength to the bag closure. Please note that this reduces the opening of the bag by a ½".
Printed with PCR Recycle Message
25% Post consumer recycled material
Hammer sealed side welds at the zipper for added strength
Loading.....
No products are currently available in this category.