Packing List Envelopes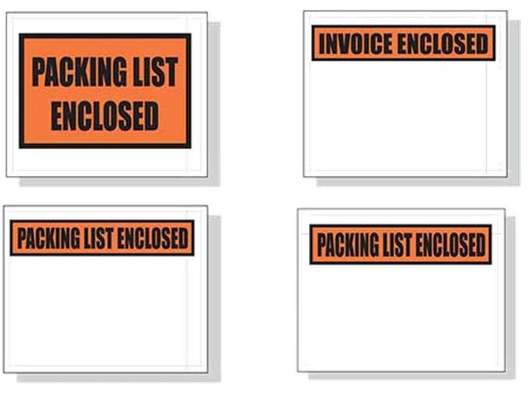 Our packing list envelopes - sometimes called packing slip envelopes or shipping pouches - are perfect to attach your paperwork to the orders you are shipping so your customers know exactly what is enclosed within the package they are receiving. Packing list envelopes are especially important in shipping to businesses, as these allow customers to know the contents of the shipment before opening the package.
Full face packing slip pouches keep the lists concealed until opened, which helps protect valuable shipments as well as the privacy of the receiver.
Clear face packing envelopes allow business staff to see where the enclosed package contents should go as soon as they are delivered, without needing to open the package.
These durable, high quality packing slip envelopes are simple to use with an easy peel-off adhesive that sticks securely to your package. Industrial grade adhesive polymer keeps envelopes attached to packaging through the entire shipping process. Simply peel off the backing to securely affix the slip to the package.
Loading.....
No products are currently available in this category.