Bubble Out Bags with Peel and Seal Closure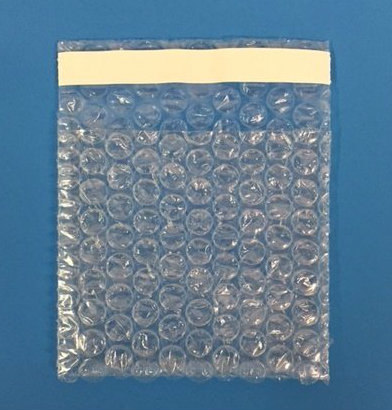 Cushion and protect your fragile items with our self seal bubble pouches. They are easy to use making packaging efficient. Instead of using bulky cushioning material these peel and seal bubble bags can reduce the size and cost of your shipments. The bubble air pockets are located on the outside of the bag so products slide in easily over the smooth inside surface. The lip of these bubble out bags has durable adhesive tape which you simply peel off the strip and bend down the flap to seal the bag. Keep in mind that the air in the bubbles take up a lot of space so these bags are packed in very big boxes which requires them to ship dimensional weight. Orders of 10 cases or more will usually ship by truck and we will shop around for the best shipping rate for you!
Made with high slip 3/16" bubble
Perfect for another layer of product protection
1" lip with peel-and-seal tape for easy closing
Bubbles are on the outside of the bag for easy insertion
Loading.....
No products are currently available in this category.