Heat Sealing Machine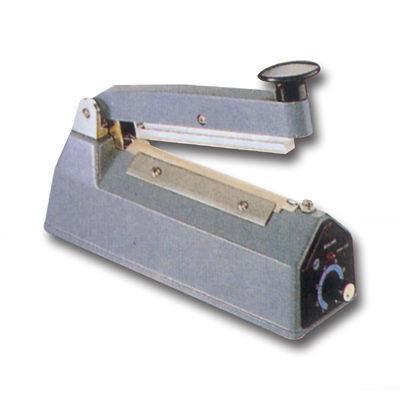 Our plastic bag sealing machine is lightweight and easy to use. Simply place the bag onto the sear bar, press the handle, and release! The poly bag sealer safely uses heat and pressure to make airtight, watertight seals through wrinkles, gussets, and multiple film layers. This machine also has an adjustable timer that automatically presets the wielding time, giving you the perfect seal every time, regardless of bag thickness. All heat sealers from RoyalBag have an unmistakably solid construction for stability and accuracy.
Light, portable - Fits comfortably on any table
Fast impulse sealing of all types of plastic bags- including many laminates
Seals thin as well as thick materials
Just plug in and use, no warm up needed
Loading.....
No products are currently available in this category.