White Front, Clear Back 2 Mil Pre-Opened Poly Bags for Automated Packaging Equipment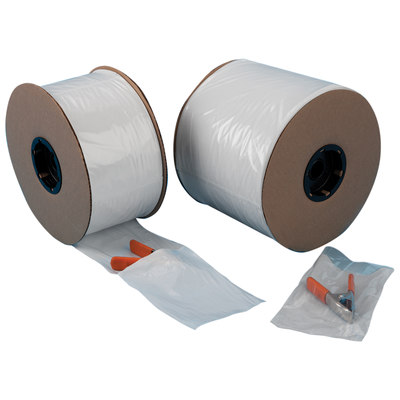 These Pre-opened white front / clear back bags on rolls are used on automated packing machinery. They are made with tubular construction and a durable bottom seal. These auto bags have an opened slit in the front and perforated back for automatic or fast hand product loading. Can be heat sealed, tied, stapled or taped shut. Pre-opened bags are neatly wound on 3" cores. Some sizes (usually bags 12" and over in length) have a vent hole.
White Front, Clear Back
100% Virgin Low-Density Polyethylene (LDPE)
Meets FDA/USDA specifications
Loading.....
No products are currently available in this category.