Chemotherapy Drug Transport Bags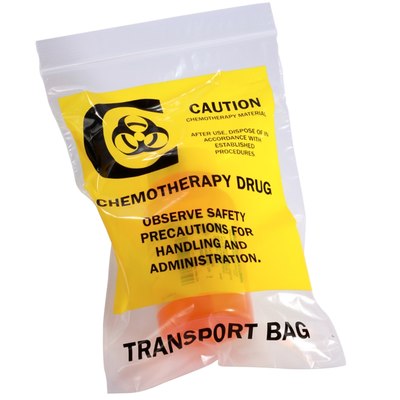 These Chemotherapy Drug Transport Bags are reclosable with a zip lock closure for safe transport of chemotherapy drugs. Chemotherapy Transport Bags are pre-printed with the chemotherapy symbol on a yellow area for easy identification.
A Top quality recloseable medical specimen bag with a high quality zip that protects your sample.
All virgin polyethylene meets FDA and USDA requirements.
Our medical plastic bags are useful in laboratories and in hospitals to securely transfer specimens and paperwork.
Loading.....
No products are currently available in this category.