Adhesive Press-on Reclosable Bags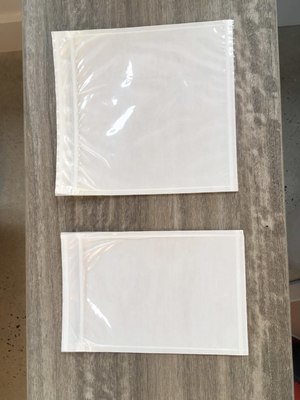 More Packing List & Invoice Envelopes
These Reclosable Zip Bags with an Adhesive Back are commonly used as packing slip or invoice pouches for shipping packages. Our 2Mil Press-on Zip Lock Reclosable self adhesive plastic bags are great for larger documents like shipping information, job tickets or shipments of small parts. They are also excellent for work-in-progress projects where papers are frequently removed, checked and returned to the zipper bag.
Pressure sensitive adhesive backing sticks to most surfaces.
Reclosable 2Mil shipping label pouch seals out moisture, dirt and other contaminants.
Clear face for easy document identification, can be opened and closed without ruining the envelope.
These ziplock stick on bags are commonly used as packing slip envelope pouches.
Loading.....
No products are currently available in this category.