4 x 6, 4 Mil Clear Reclosable Bags Hang Hole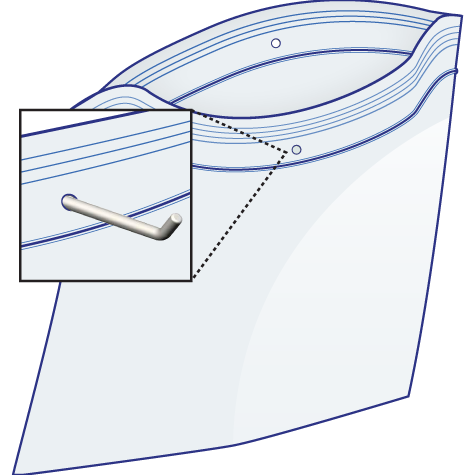 Width:
4 inches
Length:
6 inches
Thickness:
4 Mil

(0.004 inch)

Color:
Clear
Material:
Polyethylene
Closure:
Ziplock
Overview:
Our 4" x 6" 4 mil Zip Lock Plastic Bags with Hang Hole are made of virgin polyethylene and have a hanging hole centered above the zipper. The Hang Hole feature makes for convenient bag hanging & merchandise display. They are also commonly used for displaying inspection data, machinery information/manuals, warranties & permits.
4 mil thickness provides extra durability for packaging and storing rougher (medium duty) items which may puncture through thinner bags. This 4 x 6 inch(es) Resealable Poly Bag with Hang Hole features a high quality zipper at the top of the bag. The ziplock is easy to pull open and pinch shut, protecting its contents and making it ideal for storing and packaging your goods. 4x6, 4 mil (.004 inch thick) Hang-Hole bags are popular for packaging Frozen Food, Jewelry, and bait & tackle.
Available in pack(s) of: 1000, 100
Top quality Clear Hang Hole Zipper-Top Bags with a high quality zip that protects your product.
All of our virgin polyethylene meets FDA and USDA requirements and are safe for food.
Hang Hole punch for easy display and hanging on hooks.
---
Similar sizes:
View all 4 Mil Hang Hole Reclosable Bags sizes
---
Reviews: