4 X 4, 2 Mil Optical Reclosable Bags with Split Compartment
Thinned/Cut Lenses Bag
Item #: RB0404.2SC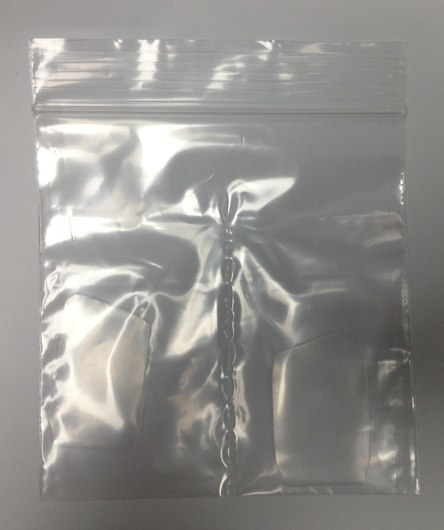 ---
Width:
4 inches
Length:
4 inches
Thickness:
2 Mil

(0.002 inch)

Color:
Clear
Material:
Polyethylene
Overview:
4 X 4, 2 Mil Optical Reclosable Bags with Split Compartment are great for packing two very small sized cut lenses in one bag while still keeping the lenses separated, protecting the lenses from each other. These bags feature a sealed line down the middle of the ziplock bag, splitting the bag in two very small compartments side by side. This 4x4 Optical double compartment zip lock bag is popular for small lenses once thinned or cut to the fitted size. Just choose the quantity that you need, and we'll ship it out to you right away. For larger or uncut lenses see our 7.5 x 4 Split Compartment Bags.
Top quality recloseable optical bags with a high quality zip that protects your optical product.
Over 300 sizes in stock ready to ship today.
All virgin polyethylene meets FDA and USDA requirements.
Our optical zip lock bag is perfect for business or individual use.
---
Similar sizes:
View all Optical Reclosable Bags sizes
---
Reviews: