15 x 3 x 18, 3 Mil Gusseted Frosted High-Density Merchandise Die-Cut Handle Bags
Item #: MBG150318F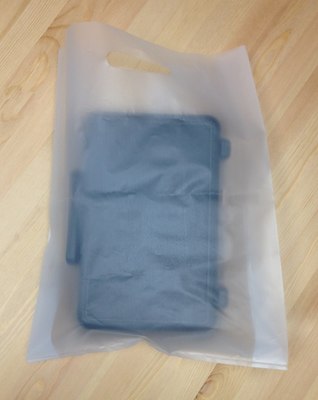 ---
Width:
15 inches
Side gusset:
3 inches
Length:
18 inches
Thickness:
3 Mil

(0.003 inch)

Color:
Frosted
Overview:
15 X 3 X 18, 3 Mil, Frosted High-Density Merchandise Die-Cut Handle Bags have a 3 inch side gusset, providing extra room in the bag. This bag features a frosty coating, which gives it a more sophisticated look.
The die-cut handle make them user-friendly. Just grab and go!
Contact us for high volume and wholesale orders!
View all Frosted Merchandise Die-Cut Handle Bags sizes
---
Reviews: