12 x 16, 3 Mil Vacuum Pouch Bags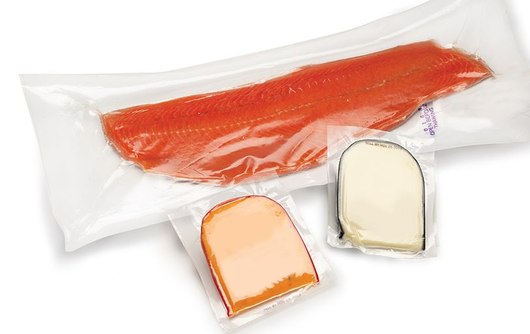 Width:
12 inches
Length:
16 inches
Thickness:
3 Mil

(0.003 inch)

Color:
Clear
Overview:
These 12 X 16, 3 Mil Vacuum Seal Pouches are great for meats, vegetables, cheeses, beef jerky and more! Our non-channeled Vacuum Pouch Bags are Microwaveable, Boilable, Freezable and work with bone in applications. These Vacuum Seal Bags have a 1/4 inch seal at the edges and the listed sizes are outside dimensions.
Microwaveable, Boilable and Freezable.
These vacuum pouches are non-channeled.
Not compatible with home vacuum sealers.
Provides excellent moisture transmission rates and oxygen transmission rates.
FDA and USDA Approved.
---
Similar sizes:
View all Vacuum Seal Bags sizes
---
Reviews: