White Block and Hang Hole Zip Lock Bags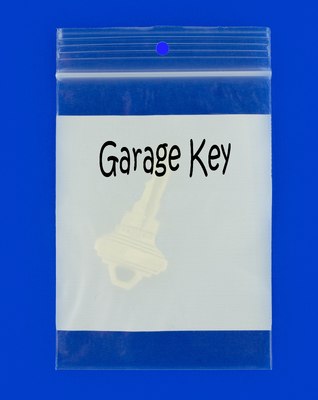 More White Block Bags More Hang Hole Bags
Our white block and hang hole zip lock bags are ideal for clearly labeling the items being packaged inside the bags and the punch hole enables them to be hung up on a peg as well. These reclosable bags are made of virgin polyethylene and meet all USDA and FDA requirements, so they can be used for food too. Each bag features a prime quality zipper that will protect its contents. The white write on area is located in the center of the bag for easy marking of its contents etc. These bags are very popular in the jewelry, beading, and hardware industry for clearly displaying the various different types of items for sale. With so many sizes in stock you'll find a bag for every conceivable use. Just choose the bag that fits your needs, and we'll ship it out to you right away.
White block write on area for easy marking
Hang hole centered above zipper for easy hanging on peg display or POP
Durable and reusable
Loading.....
No products are currently available in this category.