Refrigerate Reclosable Bags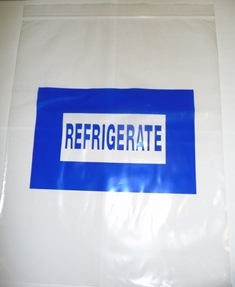 Clear Recloseable Zipper 'Refrigerate' Bags are Resealable with a Zip-Lock closure. Bags are pre-printed with 'Refrigerate' in Blue Color. Eliminates the need to label bags, saving time and labor. Buy in bulk for great prices and fast shipping!
A Top quality recloseable medical specimen bag with a high quality zip that protects your sample.
All virgin polyethylene meets FDA and USDA requirements.
Our medical plastic bags are useful in laboratories and in hospitals to securely transfer specimens and paperwork.
Loading.....
No products are currently available in this category.