Recycle Logo Ziplock Bags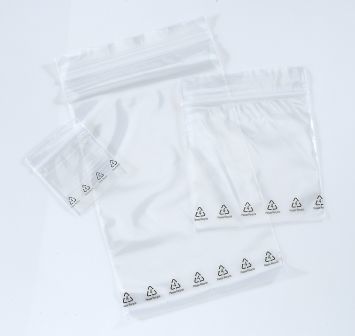 Our Ziplock Reclosable Bags with Recycle Logo are made of virgin polyethylene and meet all USDA and FDA requirements. Each bag features the Recycle #4 logo to promote recycling, and a prime quality zip that will protect its contents. Some sizes may also come with a printed Suffocation Warning on the bags. These bags are available in 2 mil clear and range from 2x2 to 13x18 inches.
High quality zip that protects your product.
Bags feature a recycle logo, to indicate that they are recyclable.
Our logo plastic bags complies with the poly bag guidelines for WalMart, Costco, JcPenney, Macy's and more.
Loading.....
No products are currently available in this category.