Cigar Bags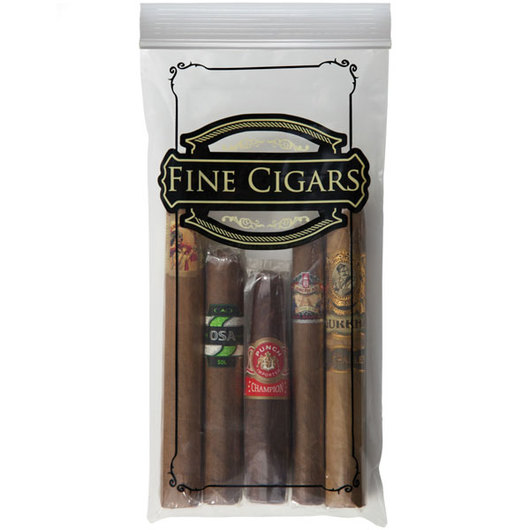 Shop Pre-Printed Cigar Ziplock Bags. Store your Cigars in these Reclosable Bags to prevent them from drying out and to preserve freshness.
Our Cigar Bags and Tobacco Bags are FDA and USDA approved
Ideal for short term storage of cigars to prevent drying, oils evaporating or wrappers cracking
These bags preserve the freshness of the cigars which are fragile and react easily to the environment
Reusable and Recyclable
For a minimum of 5,000 bags you can have these bags custom printed with your company logo and information
Loading.....
No products are currently available in this category.