8 x 10, 4 Mil White Block Reclosable Bags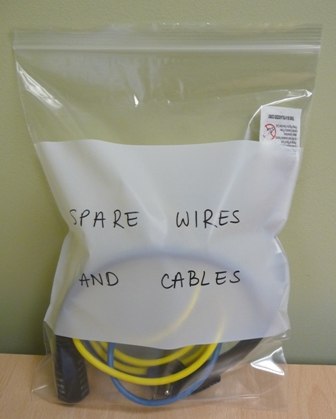 Width:
8 inches
Length:
10 inches
Thickness:
4 Mil

(0.004 inch)

Color:
Clear
Material:
Polyethylene
Closure:
Ziplock
Overview:
Our 8" x 10" 4 mil Ziplock Plastic Bags with White Block are made of virgin polyethylene and feature a center white block to write on the bag. The White Block feature makes it convenient to easily mark and label the bags' contents or other pertinent information. The 4 mil thickness provides extra durability for packaging and storing rougher (medium duty) items which may puncture through thinner bags. This 8 x 10 inch(es) resealable white block poly bag features a high quality Zip Lock that is easy to pull open and pinch shut. 8x10, 4 mil (.004 inch thick) Write-On bags are commonly used to package frozen food, tools, watches, auto-parts and industrial supplies.
Available in pack(s) of: 1000, 100
Top quality reclosebale bags with a high quality zipper that protects your product.
All virgin polyethylene meets FDA and USDA requirements and are safe for food.
White block/Write on for easy marking.
View all 4 Mil White Block Reclosable Bags sizes
---
Reviews: