5858-S Tiny Ziplock Bags with Printed Design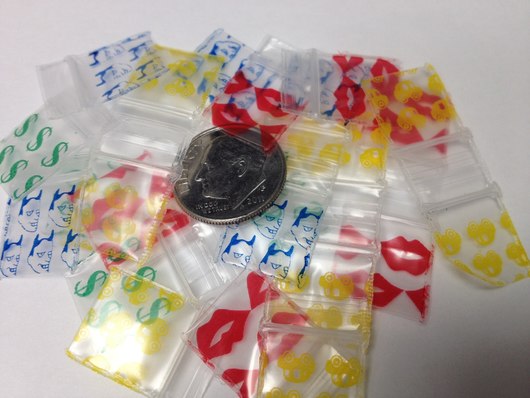 Shop our Tiny 5858-S Ziplock Bags, featuring special designs printed on them. Choose from Dolphin, Red Heart, Dollar Sign, Red Lips, Yellow Cab, Red Dice, Blue Star and other designs from Royalbag.
All virgin polyethylene meet FDA and USDA requirements.
With over a 1000 different styles and sizes, we have a bag for every conceivable use.
Buy in bulk and save with our Wholesale prices!
Loading.....
No products are currently available in this category.