4 x 6, 2 Mil Clear Reclosable Bags
(8 ounces)
Item #: RB0406.2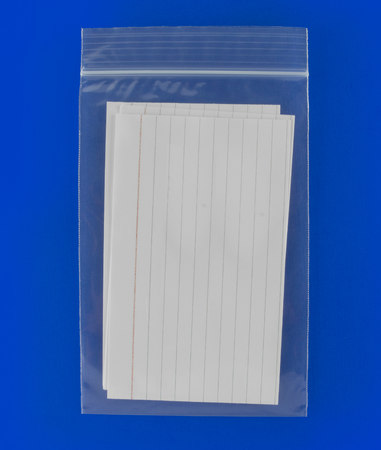 ---
Width:
4 inches
Length:
6 inches
Thickness:
2 Mil

(0.002 inch)

Color:
Clear
Material:
Polyethylene
Overview:
Our 4 inch by 6 inch 2 mil clear ziplock bags are made of high-quality virgin polyethylene plastic. The quality of the poly we use gives these bags high clarity so its contents are clearly visible. This 4 by 6 inch resealable ziplock bag features a high quality zipper seal on top. The reclosable zip-top is easy to pull or snap open and pinch shut, protecting its contents and making it ideal for storing and packaging your product. Plastic ziplock 4 x 6 2 Mil (.002 inch) thin bags are ideal for the safe, secure packaging of food, jewelry, electronic parts, and pharmaceuticals, as well as household, healthcare, and office supplies.
FDA and USDA approved - Safe for food
Easy open and close zipper
Buy in bulk and save with our wholesale discounted prices!
Can't find the size you're looking for? We can custom make your bag!
---
Similar sizes:
View all 2 Mil Clear Reclosable Bags sizes
---
Reviews: