Resealable Self-Seal Bags with Suffocation Warning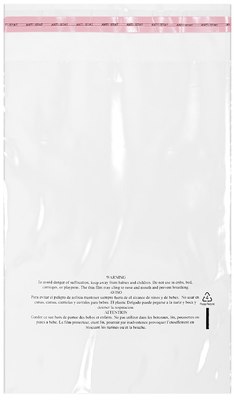 These Self-Seal Poly Bags are Resealable and feature a warning, to alert its users to its potential hazard to babies and children. The bag reads:
"Warning: This bag is not a toy. To avoid danger of suffocation keep away from babies and children. Do not use in cribs, beds, carriages or playpens."
Protects against dirt and moisture and will not scratch most surfaces
Suffocation Warning Bags comply with the Amazon packaging requirements & guidelines
Note: Length is measured from beneath the lip
Loading.....
No products are currently available in this category.