Child Resistant Pouches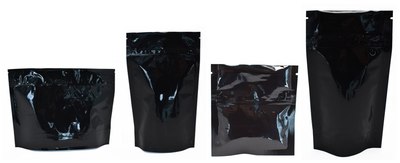 More Gusseted Bags More Pouch Bags
Child Resistant Pouches are equipped with a specialized type of zipper that makes opening the pouch difficult for children. Child Resistant Pouches are comprised of multiple layers of different types of film to offer increased barrier properties. Our pouches are constructed with a black foil and PET film combination. Barrier properties are measured by moisture vapor transmission rate (MVTR), oxygen transmission rate (OTR), heat resistance, puncture resistance, and tensile strength.
Child Resistant Pouches are great for food, medical, cosmetic, and retail applications.
Tamper evident and equipped with this specialized zipper.
Tear notches on each side of the pouches above the zipper provide a tamper evident opening.
All pouches are measured by their OUTER dimensions (to the edges).
All of our pouches meet the requirements of the Code of Federal Regulations (CFR) Title 16, Part 1700, including Part 1700.15 & Part 1700.20. This meets most requirements; however, regulations may vary by state. Please check to see if this adheres to your particular state's guidelines.
Loading.....
No products are currently available in this category.